Happy Chinese Birthday DD. An eat-out chinese calendar birthday celebration as DD will be busy during the actual birthdate. Pantai Seafood Restaurant is our choice as the birthday man prefers chinese food.
Fresh and tasty steamed "Pak Soo Kong" Fish with soy sauce is a popular dish here. This restaurant is fully owned by Unique Seafood (PJ) Sdn Bhd, famous with live seafood picks, good food, good price and services. They have a team of Senior Captains and young hard working Nepalese Waiters.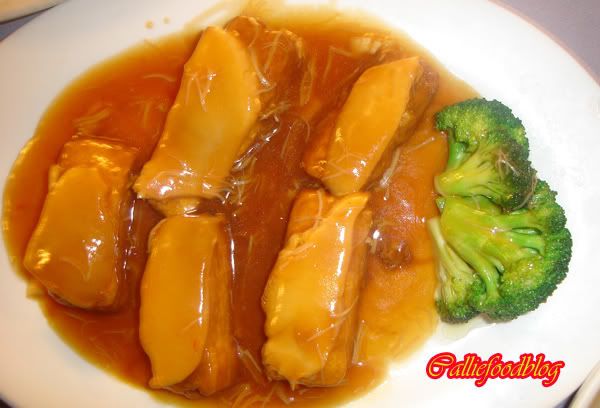 Beancurd Abalone Sauce, an added order after our 4th dish. Nice and everyone enjoy this smooth chef-made beancurd.
The Captain recommended this beautiful 2-way-style kailan vegetable in a very convincing manner. Yes, the presentation is beautiful but not in picture. The shredded kailan vege are deep fried. The lengthly cut stems are fried with garlic, dried cuttlefish and dried shrimps separetely and then combined with the earlier fried shredded vege. What a creative cooking idea, Ying Yong Kailan Choy.
Kung Po Eel, a dish easily available at such kind of live seafood restaurant. The eel's meat are cut into bite size cooked with lots of large onions cubes, dried chilly and spring onions with some sweet and their secret-recipe sauce. Quite a common dish available in most restaurants except we have the fun of seeing these eels alive before arriving on our table to be savoured.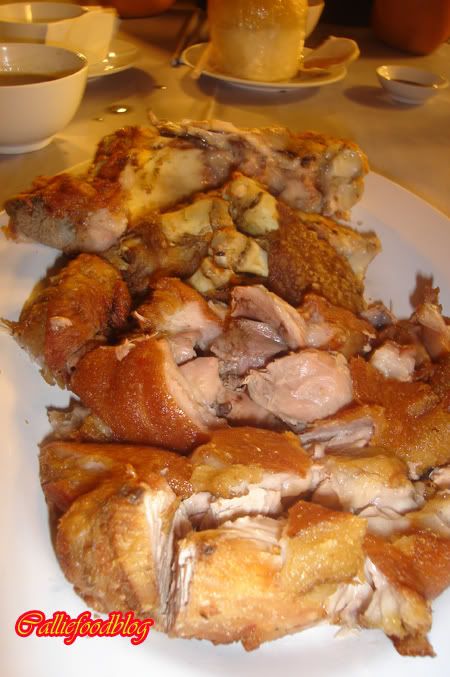 A special dish for the meat lover which one will never forgets when you patronize Pantai. Superb nice with special sauce. The Waiters offered to cut them into bite sizes for easy eating.
The total bill is about RM200.00 with fragrant coconut, herbal drinks, chinese tea and fruits platter. Many THANKS to WH for being the host of this nice meal. Where and when is our next meal again?