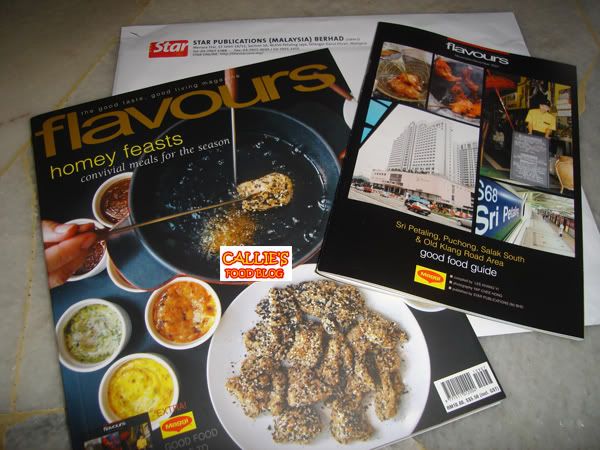 My subscribed Flavours Magazine, published by the Star has just arrived.
Kind of real pissed off because most newstands stock only a few issues.
Have to go several times to check but mostly ended up
" tak tahu, apa itu f...vor '' or
" oh flava, sudah abis'' or
" favour, not et com".
Crazy!
How to Cook Lok-Lok inside this book and
The Art Of Making Bamboo Noodles ......
So, worry no more, my magazine will arrive at my doorsteps bi-monthly.
6 issues per year for RM53 inclusive of postages.

This post has nothing to do with The Star. Just blog for shiok!