Weekend-eat-out is a time we hunt for food. Again, what to eat? Light, spicy, soupy or heavy?
We were around Kelana Jaya after doing some ATM transactions at Kelana Parkview. Hubby is still in the urge of rice with curry as he missed his lunch due to some MAHA exhibition set-up at UPM. You know hungry people tends to eat a lot. We were just wondering whether to go to Pelita at SS2 or Syed Restaurant around Kelana Jaya too. Ah! just opposite Kelana Parkview, we noticed a new Indonesian Restaurant which was with only 4 customers @ 1 table at 8.05pm.
Indonesian food is usually hot and spicy with a red or green chilly sambal. There are a wide range of dishes which looks similar with our malay kampung dishes but the taste are either quite common or far different.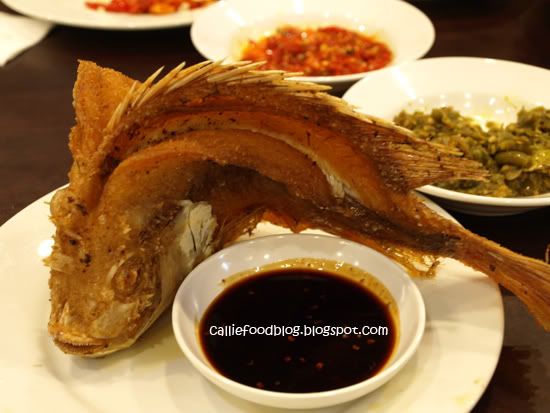 Deep Fried Crispy Fish in standing mode at RM15.00. It's a red tilapia fish.
Gulai Tunjang (Red Beef Tendon Curry) @RM7.00. A rare dish and not easily available. The curry sauce tasted like Thai food flavour.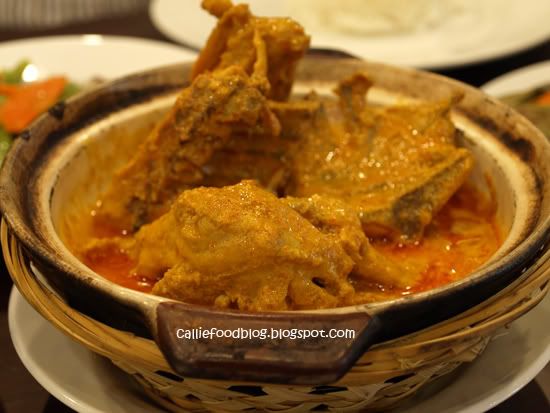 Curry Chicken @ RM12.00. Good and spicy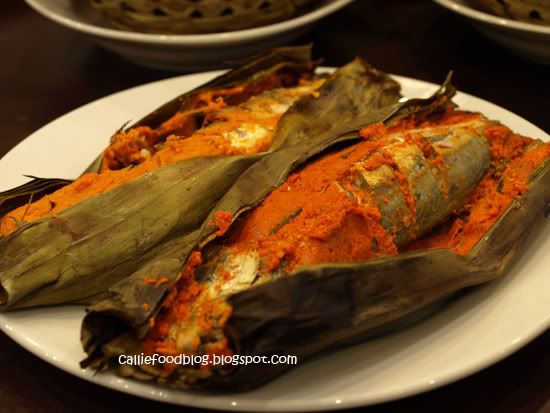 2 Pepes @ RM11.00. Grilled Kembong fish with chilly paste. The chilly paste mixed with spices and flavour are wrapped inside a banana leaf together with the fish and roasted on hot charcoals or in oven. They be be reheated for serving.


Dried Chilly Prawn with Petai @ RM7.50. Common but too dry.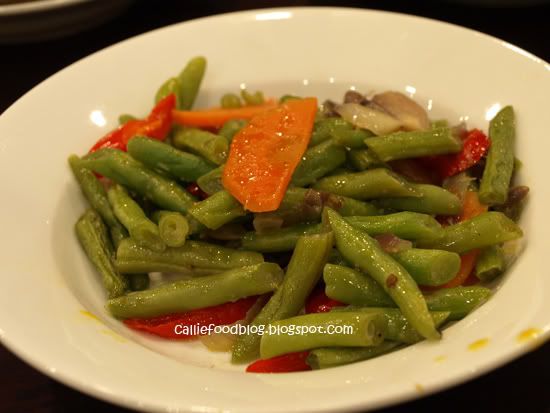 Buncis @7.50 is just as common as every Mummy can cook.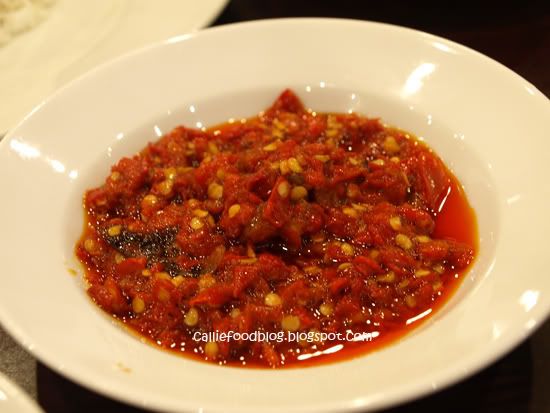 Sambal Merah @ RM3.00. This is really good and it really bombed us but not as bad as 'wasabi'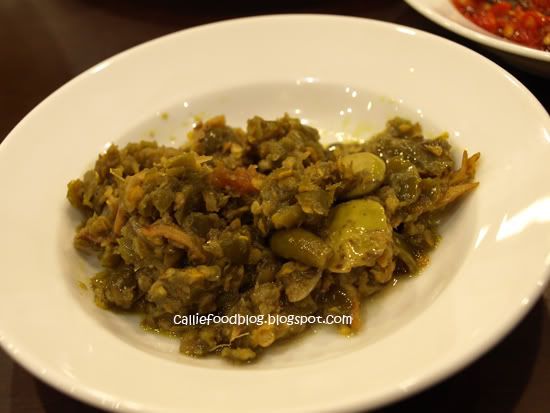 Sambal Hijau @ RM3.00 is a little mild and nice to have them during spicy moment.
As you walked into the Restaurant, you will not be greeted with a warm welcome like most steakhouses or restaurants do. The staff are cool and serious, no sign of teeth shown. Not much conversation. You just go to the ready cooked food display counter, see and select what you like to eat. Exactly, like nasi kandar store style but they scored marks because of the design, ambience and uniform crew to serve you.
The waitress will write down your order and passed them to another dish server where he will then heat up the food before serving. You can also select from the Menu.
Nasi Putih (very small portion) cost RM1.50 each, mango juice at RM5.00, Lime Juice at RM.3.50, Teh tarik at RM2.50, soft drinks at RM2.00 and air suam at RM0.50. Just because of the super spicy food, my children was hit with spicy madness and spent RM17.50 on drinks!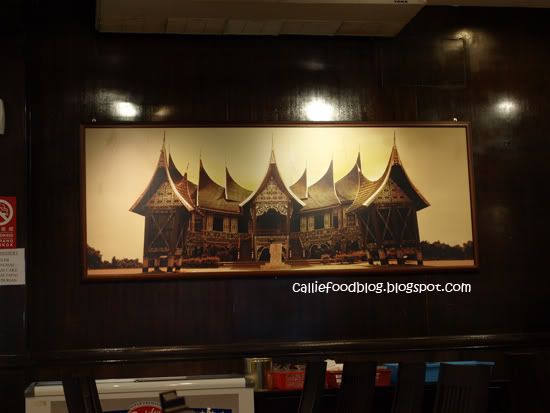 (Interior Picture)
Pictures captured with OLYMPUS E-510


Restoran Sari Ratu
Dataran Glomac
Kelana Jaya
Petaling Jaya
(Opposite Kelana Pakrkview Maybank)
Tel : 7806-4122

5% Govt Tax and 5% Service Charge