We have passed by this place many times and was wondering what kind of food Naili serves.
We can see the 'bali, kampung, or roof-top restaurant' along the road of Damansara Uptown, often with loud music played from the restaurant. The escalator brought us to the dim restaurant with several sections concepted in different ambience, private, open and road view.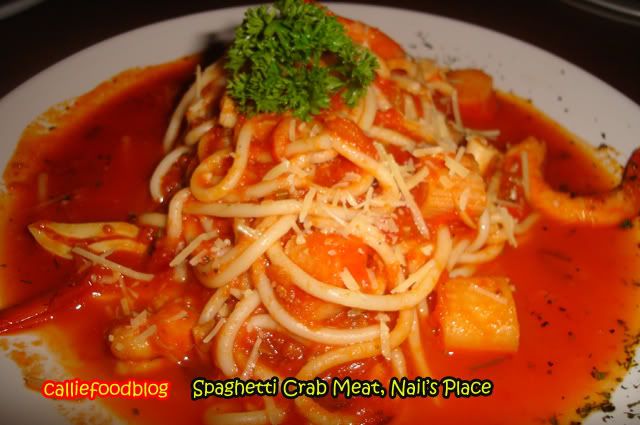 Priced at RM14.90, the portion is considered small for my daughter and before she eats she said she wanna tapau burger home later. The noodles are over-cooked and tasted no good.
Just for trying this time and must hold not to order the next time.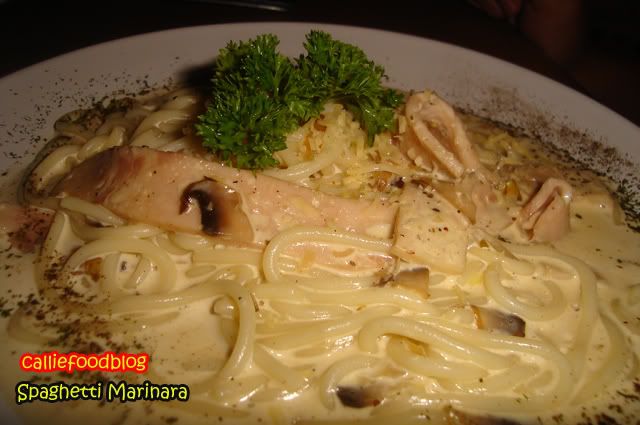 The presentation looks messy, small portion but tasted good with the cheese ingredients that played the major role. Priced at RM15.50.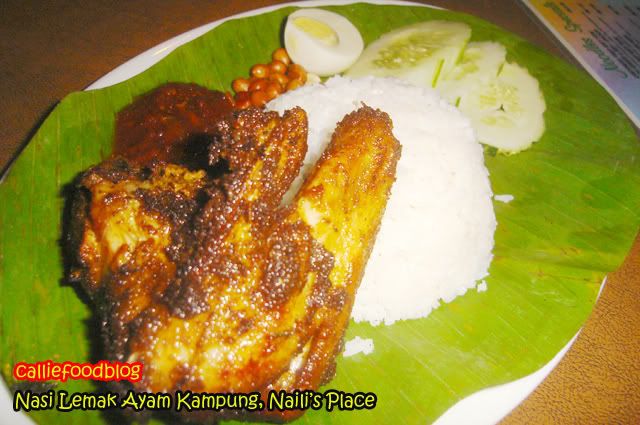 Priced at RM8.90, the usual nasi lemak served with standard sambal set. No 'oooh' and no 'emmm' and it's proven to be a common nasi lemak.
When the Waiter presented the Menu to me, I got difficulties in choosing my food. I actually ordered tomyam noodles and was told later that 'sudah habis'!. (so fast ah, at 8.30pm woh..)
I ordered something light at RM7.90 which is a reasonable price for a good ambience restaurant The beehoon tasted a little sourish and tasteless eventhough these 2 medium prawns greeted me sweetly together with some potatoes and cabbages.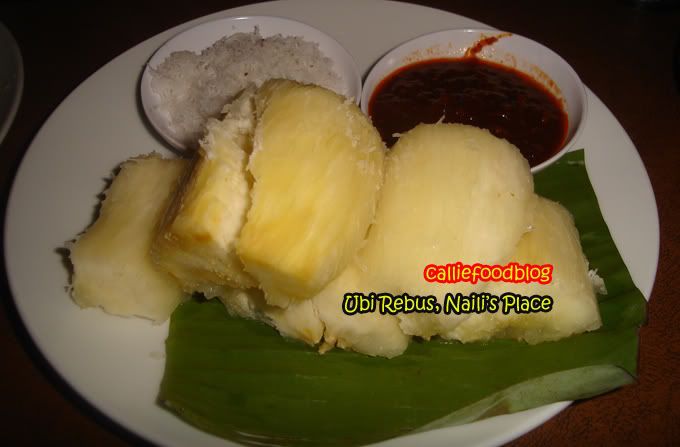 This ubi rebus is only RM4.00, served with fresh coconut and sambal dip. I still prefer the the siamese version with sugar and coconut milk.
Naili also serves steak and many other menus. Normally, for eating out without recommendation(s), we would prefer to order common low price food. Otherwise our pocket will be burnt.
Ambience is rich for those who wish to 'lepak' or spent long hours there with live music to entertain you. Where else can we have such ambience with such prices at PJ, other than PJ Hilton with Alleycats singing while you dine!. What a joy and fun dinner?