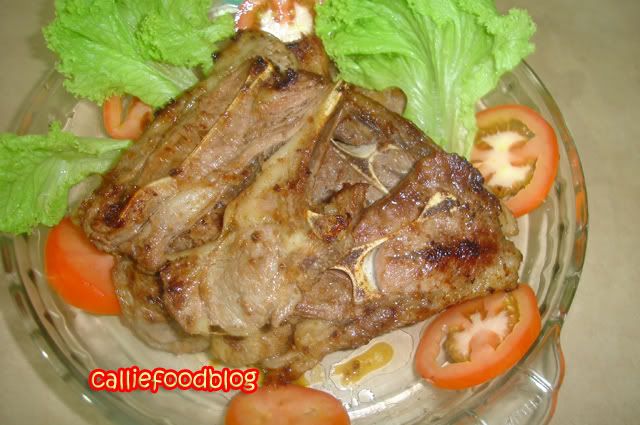 Pan Fry Shoulder Lamb Chops is in my dinner menu as I have gotten some nice non-fatty lamb chops from Cold Storage at Ikano Power Centre. I noticed that the price of shoulder lamb chops are much more cheaper at Cold Storage compared with Giant and Tesco.

It is nicer to have them BBQ or grilled but too long a process to get it done. I marinated them with blended shallots, garlic, ginger, light soy sauce, pepper and some chicken granules and put them in the fridge for more than 5 hours. Heat oil, put in lamb chops, cover the pan and let it cook for 3 minutes. Turn and fry for another 3 minutes and let them rest in the pan for a while. I covered the pan while frying is to prevent the meat from hardening and also to get the moisture from the steam.

Dish out and serve with lots of fresh vegetables and white rice. It can be top-up with mushroom or black pepper sauce but my fussy people at home prefer the original taste. Best, if you know how to makan dengan tangan.