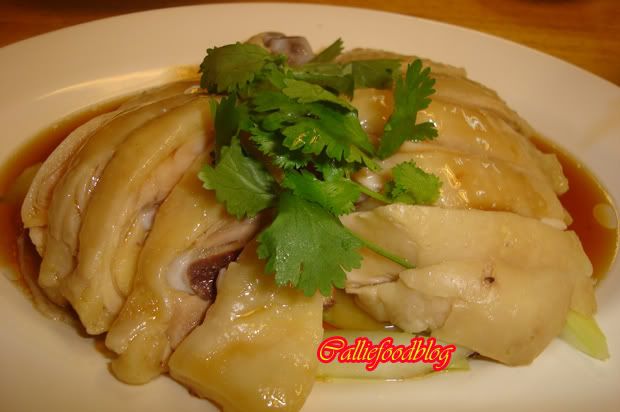 Delicious, smooth and tasty steamed chicken at Restoran Hor Fun at SS2/63. A whole leg chicken at RM11.00. A nice place to have hor fun and chicken rice.
We normally dine at a shop at Paramount Garden facing the main road to Section 14. The hockchiew chicken rice shop has moved to another shop at Paramount Garden too, but we are not able to locate the shop till todate. Anyway,we are still searching for it. Anyone who knows the whereabout of this shop, do let me know. The present shop owner is now selling similar type of chicken rice, but nothing compared to the previous hockchiew 'kaifan'.
RM1.00 for a chicken rice, almost the price of a coffee shop. The rice is just nice, not oily with margarine or butter. Chicken rice with real chicken fats and stock are the best.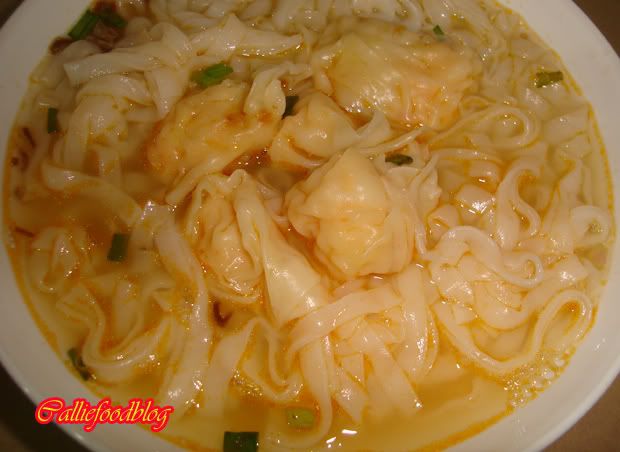 Prawn Wantan Hor Fun @ RM4.80 with 6 lovely wantans and hor fun. Usual and common taste and I just wonder why 'kucai' is not added to flavour the soup taste. We also have bean sprouts @ RM4.00 and 5-prawns wantan soup at RM3.00.
3rd Time Dining at this Restaurant:
Restoran Hor Fun
18, Jalan SS2/63
PJ, Selangor
Tel: 7874 -1878
(same row with KTZ)
Those Who Have Been to This Restaurant:-
Best Food Network
Kampung Boy City Gal