I think everyone likes to eat Kentucky Fried Chicken but not many eaters like to blog this food category. Well, after browsing through my pictures collections folder with my hungry stomach, I find these pictures tempting and of course better if I can eat them now.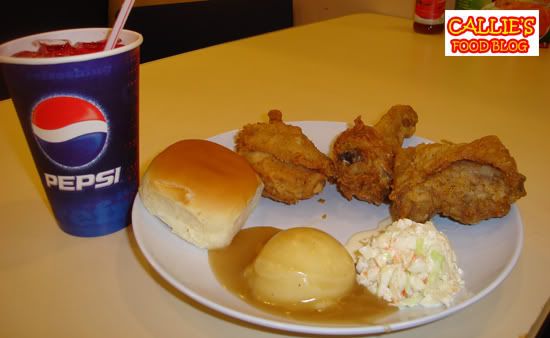 Of all fried chicken, I only take KFC and A&W's fried chicken. No, No to others as there are either too ripely fried or over-fried. See, the pototoes and coleslaw, ho liao (
delicious
) right. The bread quality is also nice with strong taste of butter.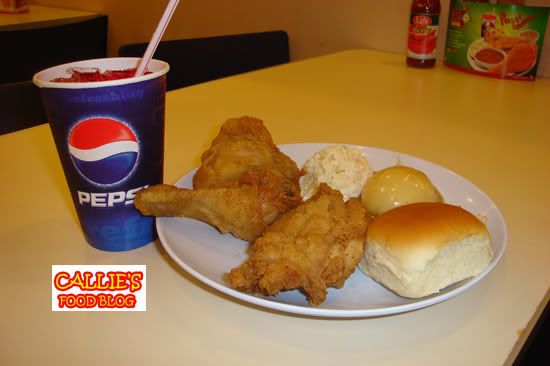 Dinner plate set with the items in the picture @ RM8.90 plus add on drink @ RM1.50 . Total price per set RM10.92 inclusive of 5% Govt Tax.
Treat and pamper yourselves at a relax fast food restaurant for your lunch or dinner break meal. Wash your hands, pour your tomato and chilly sauce, gently tear the meat, dip into the sauces and into your mouth. Chew slowly, look at people walking around, those exhibitors jade products on display and continue your meal with slow, relax and sensational mood. Then, have some happy and trendy conversation (
no office politics)
with your KFC
(Kind Friendly Companion)
meal-mates. You will be charged with more energy once you return to your office to continue another half day's idiot job, trust me, it works.
KFC, I am not your kaki ampu and am also not advertising for you. This is a customer's valuable opinion.

View more Kentucky Fried Chicken's Menu Here