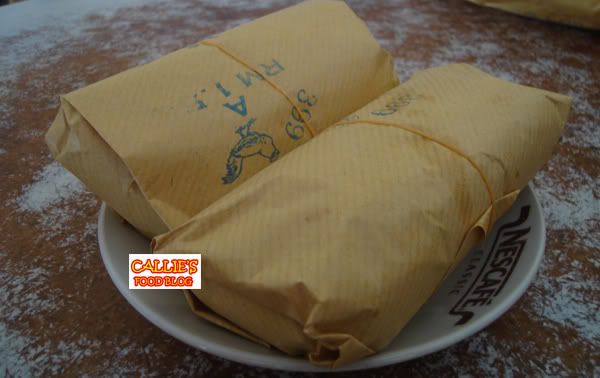 Looks like Mamak-Roti-Canai Bungkus, right? It's Nasi Lemak packed in this style. It tasted good with curry cooked in strong aromatic spices, a piece of fried chicken, long beans and a quarter egg.

Price at RM1.50 per pack. Apologies as I have forgotten to capture the food and we were too hungry for food and have forgotten about it.


We went to this Kopitiam twice for other hawker food but could not resist the 2 items as above. So what do you think ah? Sure good leh!




Kedai Kopi Jyi Daa is located somewhere at Seberang Putra, Kedah next to Pasar Kampung Berjaya, Alor Setar, Kedah.