Hakka Yong Tao Foo (
Hakka Beancurd Flling
) is a nice dish where most Hakkas (
Hakka is one of our chinese dialects)
love to cook for a big family. This food is quite difficult to prepare as it involves lots of ingredients, preparation and cooking time. Normally, the Hakkas will cook plenty of this dish and kept them for a few days for better preserve taste and flavours.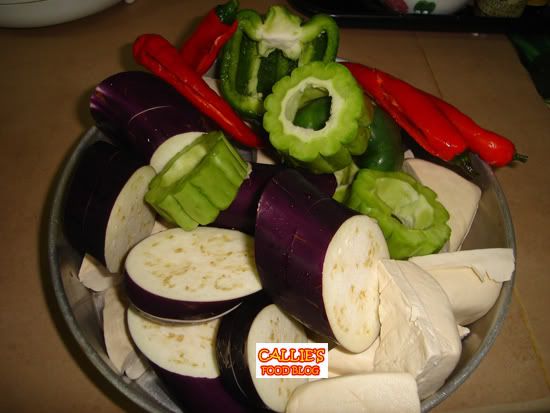 Cut veges and beancurds ready for meat, raw and salted fish and filling.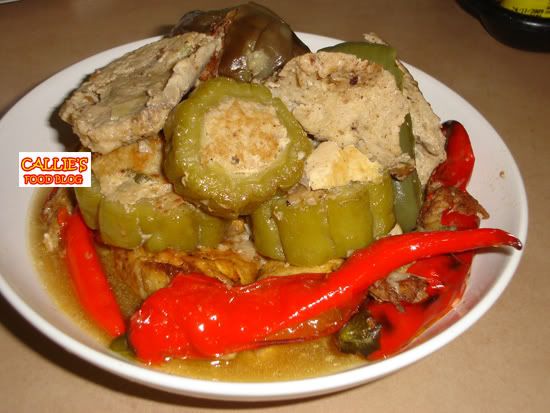 This delicious dish is very nice to eat with white rice. It has the combination taste of bitter gourd, capsicum, brinjal, red chillies and the must have beancurds. With the minced meat and fish added with some salted fish, the taste is simply superb. You must not minus or forget these main ingredients. Otherwise, the taste won't match and you will not get the original taste of Hakka Yong Tao Foo.