Once you have a blog and started to blog and blog and when suddenly you do not have time to do so, how do you feel?
I felt useless that I am not able to find time to make a little contributions to keep my blog readable. It's true, I can't and really cannot find or steal some time. Look, I wanted to post this Chinese New Year Reunion Dinner on 6th February 2008 recently . It's only here today! OMG.
We had a Reunion Dinner at Seafood Station, Aman Suria Damansara, Petaling Jaya after the pre-CNY planning and the tiring buying, cooking and ancestors prayer in the morning.
Next, reunion dinner is to eat-out. No more cooking already because my battery is running l o w.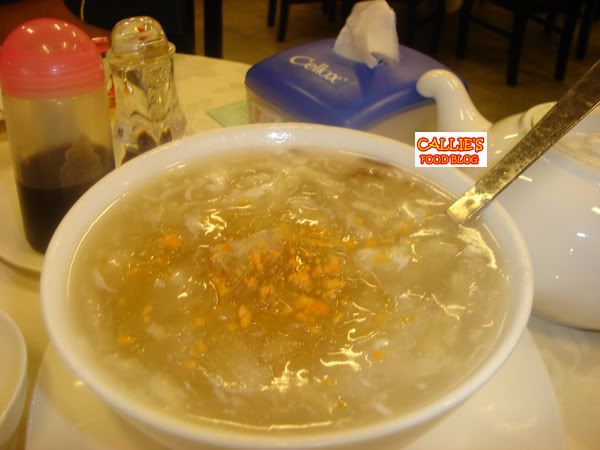 Shark's Fin soup at RM48.00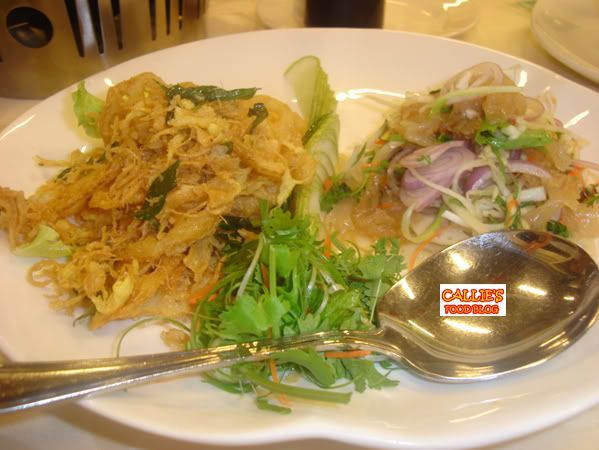 Lotus root 2 combinations in salad and fried style at RM18.00.
This is something nice and good for the new year.

Dong Po Meat at RM38.00. A dish that you can only have it at Chinese Restaurant.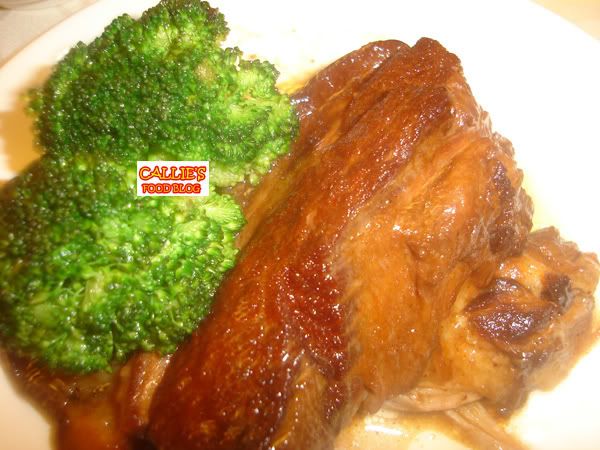 A closer view to make you hungry if you like this cooking style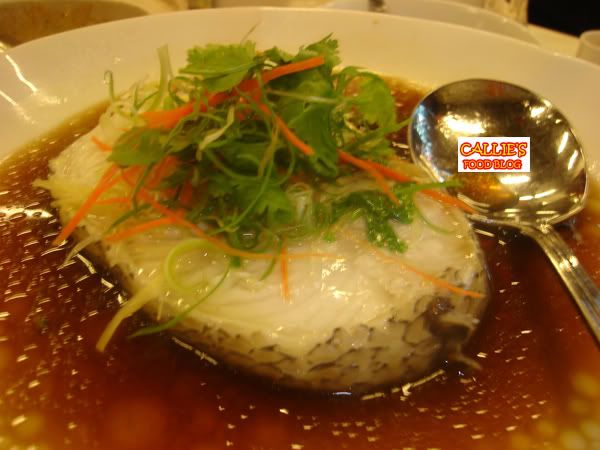 Steamed Cod Fish at RM40.00. Quite nice with the light soy sauce recipe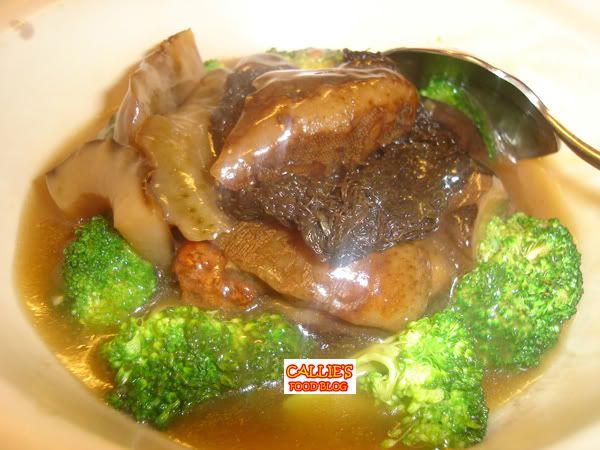 Braised Seafood at RM68.00 with sea-cucumber, mushrooms and mussels.
This restaurant is located next to Maroon Restaurant with indoor and outdoor table settings. I have noticed this restaurant many months ago with a Buddha statue place by the side of the main entrance door.

The ambience is just normal with a local Chinese Manager and many China waiters and waitresses. You must be able to speak Mandarin to communicate with the floor staff.

I reviewed the food taste as good but price too expensive due to 2 reasons viz : (1) Chinese New Year Price or (2) Aman Suria Damansara Location. Our total bill came up to be RM241.08 inclusive of 5 +5%, towel, rice, snack and drinks.

Location:
SEAFOOD STATION
HG18, Jalan PJU 1/45
Aman Suria Damansara
47301 Petaling Jaya
Tel : 7806 3539 Fax : 78065301