** My Story and The Food **
It was Joo's 22nd birthday and as usual everyone would have a chance to celebrate in-house with a birthday cake and sumptuous eat-out dinner or lunch. Happy Birthday, Joo Joo Dear.
I have targetted Pantai Seafood sister's restaurant, The Good Old Days Restaurant for chinese food. We were a little dissapointed as the restaurant was closed not due to off day maybe for some other reasons. Next choice was, Western Food and we headed to San Francisco Steak House at Damansara Intan and was also closed. So, Wei Hoe suggested SS2, Cave Cafe for 'all-varieties-cuisine'.
The Cave Cafe was really moulded like a Cave from 1st to 4th floor. What a clever idea the Management had to attract couple, maybe only for couples as the place is perfectly ideal for privacy.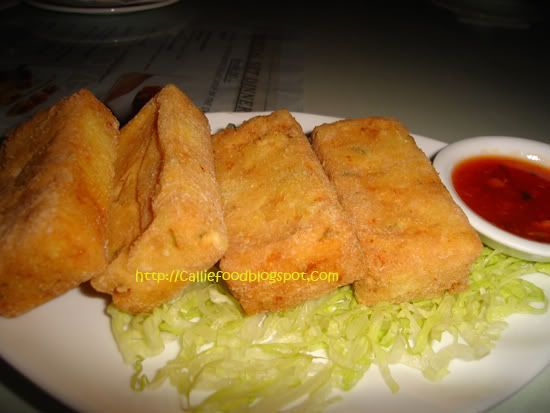 Golden Fried Tofu @ RM12.oo. The tofu were mixed with some prawns and fish paste to made the taste for aromatic.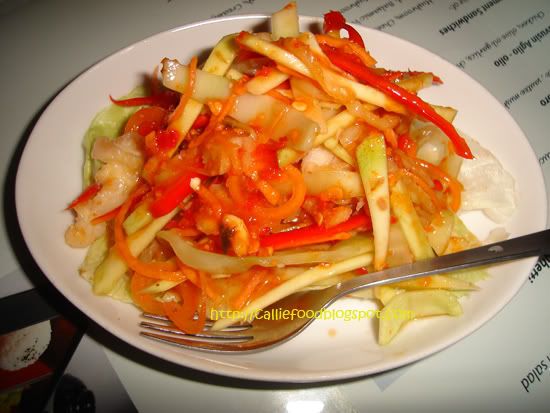 Thai Chicken Feet @RM10.80 served with more mangoes and other pickles. The main word was Chicken Feet, but chicken feet were more humble and hidden yet hardly seen.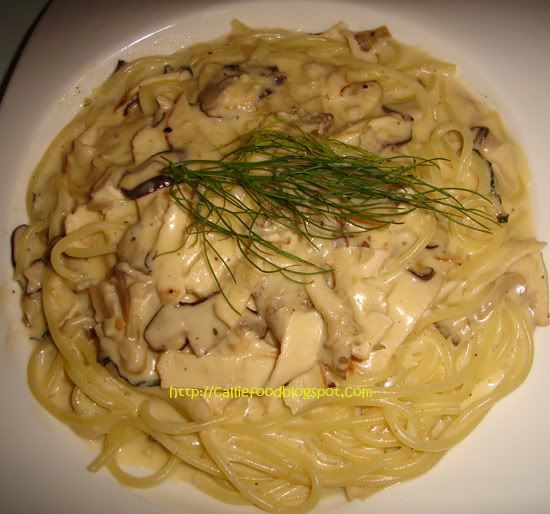 Carbonara @RM18.00. A pasta that got the taste of steak house and thumbs up, Cave Cafe Chef.

Mango Prawns @RM30.00. Not a value for money menu as I reviewed it expensive. The prawns were a mixture of medium and small prawns.
4 Da Tin Wang aka 4 types of beans @ RM15.00 (small). Normal yet price a bit too high.



Oriental Ostrich @ RM35.00 (large). Something different for the birthday girl as she's a die-hard chicken eater.
Lamb Rib Curry tasted like the Japanese Curry. Price at RM20.00 (small) as we were still not satisfied and full.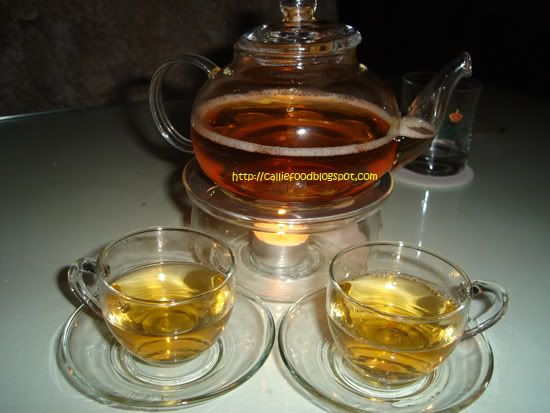 1 pot for 2 pax Sense of Flower Tea @ RM10.80. The pot and cups used were just as cute and nice.
** The Ambience and Concept **
When we were greeted by the lady-boss, she asked "would you like to dine at open area or cave concept?" So it's interesting to have such choice and why not we choose to dine at the dim lited Cave with pipe-in music and centralised air cond.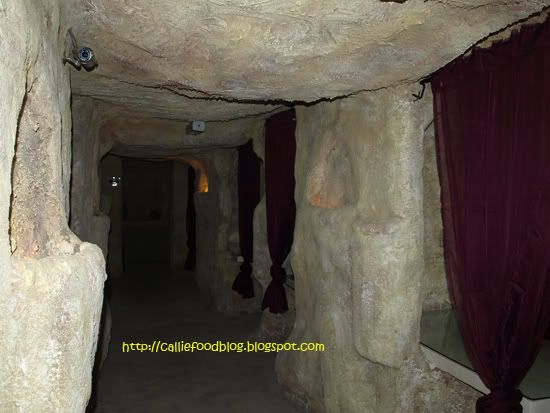 The passage to the Cave Private rooms of 2 or more persons.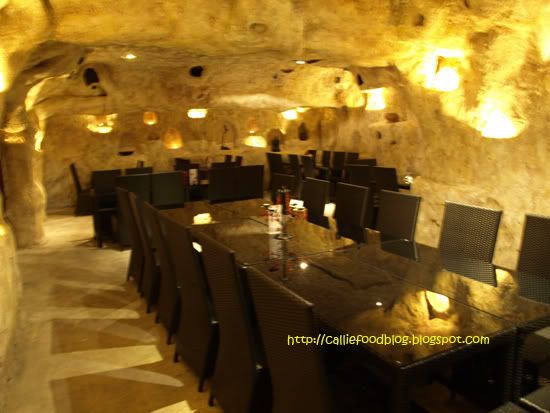 Open Area Dining at 4th Floor for group celebrations for those who are tired of p r i v a c y. Open up everything!
A nearer and clearer view of the individual rooms.
A nice and adventurous dinner experience in a Cave. Feel free to press the bell to call for services as 10% service charge and Govt Tax 5% were imposed. We were kinda happy and satisfied with all-taste-food like Chinese, Thai, Western, Japanese and Indian cuisine. Thanks WH for paying RM2XX.00. But, Mr Manager, we hope you can adjust your smiles to a higher volume than the pipe-in music!
The Cave Couple Cafe & Restaurant
16 & 18, Jln SS2/61, PJ
Tel: 7873-9988/9698
(former Segi /Systematic College )