We wanted to
buy some fresh seafood from Kuala Selangor instead of
buying from Old Town Market or Hypermarkets
.
We spent about an hour driving there and around 5 hours visiting the wet market and dine at the most strategic River Side Restaurant.
Kuala Selangor is a city in Selangor State. Literally, Kuala means rivermouth in the Malay language, and thus this is a small town where the Selangor River (Sungai Selangor) meets the sea.
This small town was conquered by the Dutch when they invaded Selangor in 1784. It is located well off the normal tourism route and hence, still maintains its traditional "kampung" (village) atmosphere.
We went into
Pasir Penambang
,
Kuala Selangor
and there were quite a lot of seafood restaurants at this village. It's a little like Pulau Ketam but seen with cars at this village whereas at Pulau Ketam there were only motor operator bicycles everywhere at that village.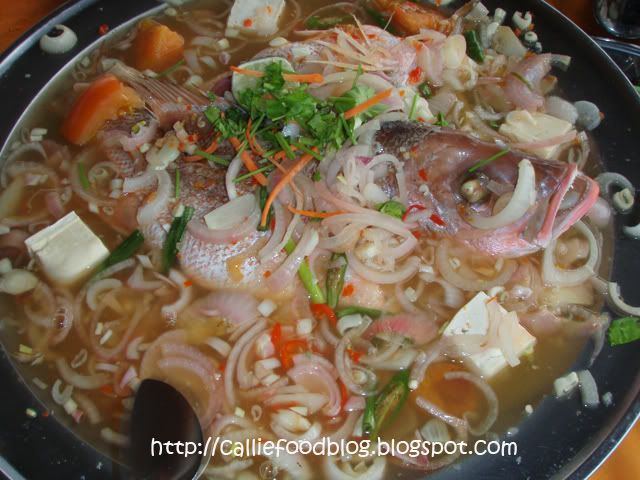 The famous and recommended sweet and sour fish. Chef Wan featured this dish at Ole-Ole Kampung TV9 recently. I observed that most customers ordered this dish except different choice of fishes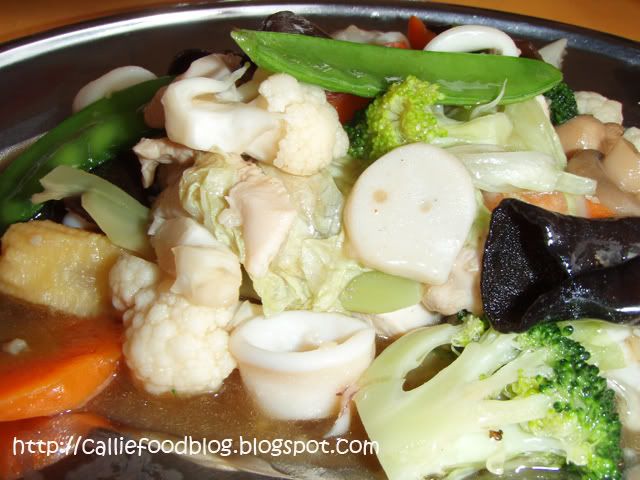 Mixed Vegetables to suit the seafood dishes which were salty and rich with thick sauces.
Prawns mantis, a saleable dish at Riverside restaurant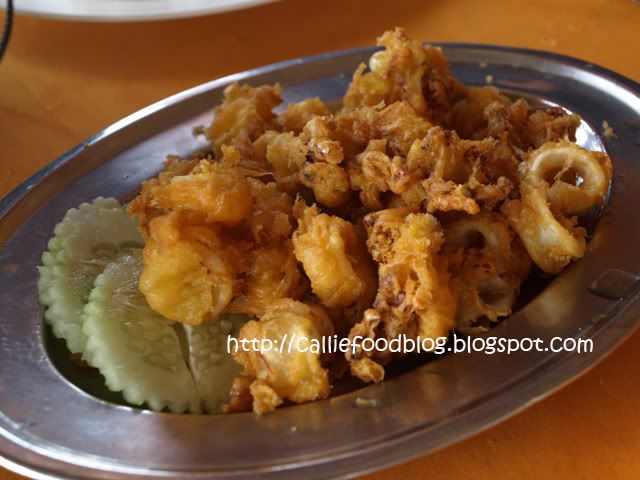 Crispy deep fried squid, something nice as there were very fresh.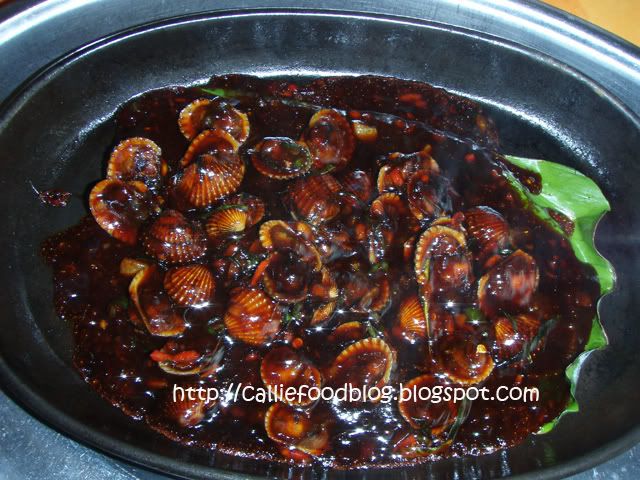 Tomyam clams something new to us where PJ restaurants do not serve this dish. We were tempted with these clams as we saw heaps of big and small clams at the wet market earlier on.
My Say
The food taste were not something special to shout about as we can easily savour them at PJ of KL. The food price were quite reasonable but the environment is just something different. It's worth paying a trip there for food, seafood and dried seafood shopping. If you choose to stay there, you can choose Firefly Park Resort, Hotel De Palma or Kuala Selangor Nature Park.

Many foreigners were seen dining while enjoying the food and environment there. Uncle Lim was very proud to talk about his restaurant when he approached us to say "hello, how's the food and where are you all from?" Well, will dine again there when mood permits.
The Scenic View