When was the last time you had your yummy sharks' fin soup with a dash of black vinegar and a little pickled green chillies?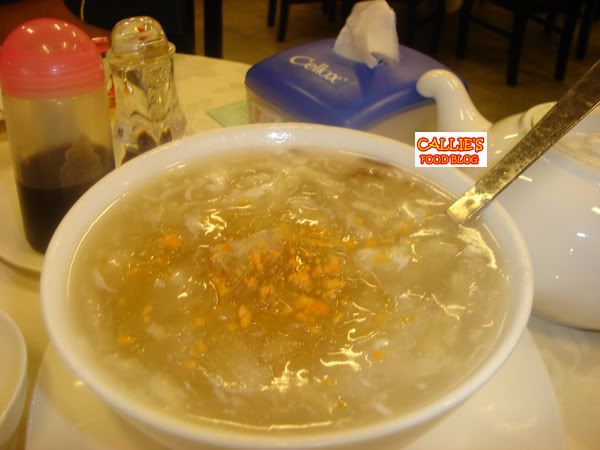 Shark's Fin soup at a price of RM48.00 for 4 pax
Sharks' Fin soup is suppose to be a rich and classy dish and a must during wedding or chinese new year dinner. Once upon a little time, this soup was suggested 'BAN' to save the sharks. Chinese Restaurants felt that their 8-Course Menu incomplete with 'Sharks' Fin Soup with Crab Roe and Meat" were difficult to sell. The demand is still so astonishing and you will be surprised that some food lovers can be hurt or emotionally disturbed if this soup discontinues.
This happened in Hong Kong where a woman missed her Sharks' Fin Soup