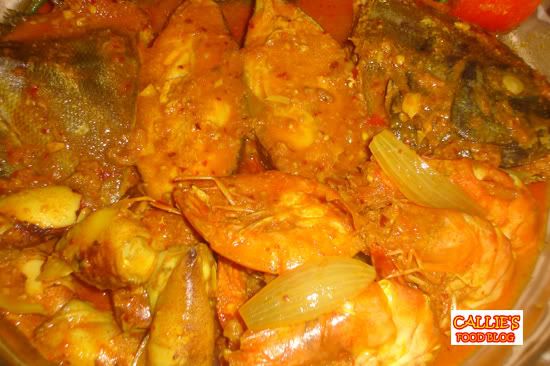 Since I have 3 types of seafood in hand and hoping not to eat the outside Nasi Kandar, I combined 3 types of seafood and cook them into delicious assam seafood curry. At least with the lady fingers and spicy curry served for dinner, my family super eaters will totally forget about those Nasi Kandar with kas kas seed for a while.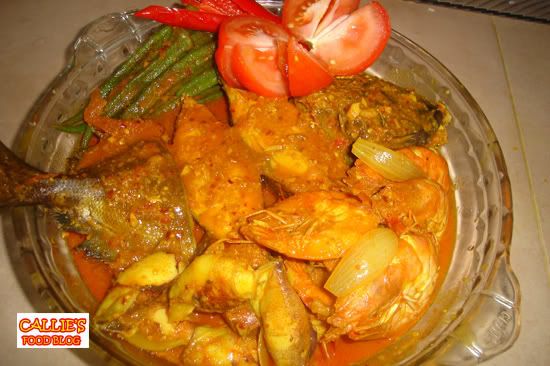 Black pomfret fish is ideal for curry. If added with Sea Prawns, the taste will be enhanced and of course with the medium sized squids altogether, the seafood curry will have more varieties and will of course make the curry even tastier.
An additonal plate of mixed omelette will be most happy for all my family members if I am not lazy. (
next post
) Super best with teh tarik or ice bandung. Eat and later enjoy the Astro AEC, 8.00pm, Ah Mei's Life.