Sungai Wang Plaza is a place where many locals and tourists like to patronize for shopping. During the Raya Holidays this place connecting to Bukit Bintang Plaza was flooded with shoppers. Are the things available for sale here really at reasonable price? Why are there so many locals, tourists, expatriates and others around? So crowded! OMG!

Phew... not a good place to shop further and we have decided to rest to have tea at Restoran Hot Mama. A place where we can really relax with the clean and spacious embience and better atmosphere.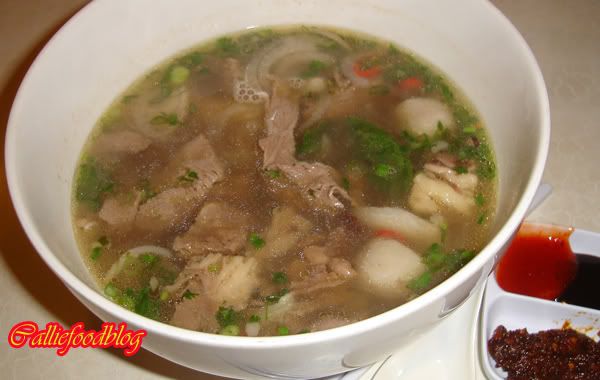 Famous Beef Noodle Soup is delicious as I will never forget to order this when I shop at Sungai Wang Plaza. Only price at RM9.90, my daughter and I enjoyed the hot and delicious soup with kuey teow noodles, shredded beef, beef balls and bean sprouts. The soup tasted so good with lots of coriander and basil leaves in it.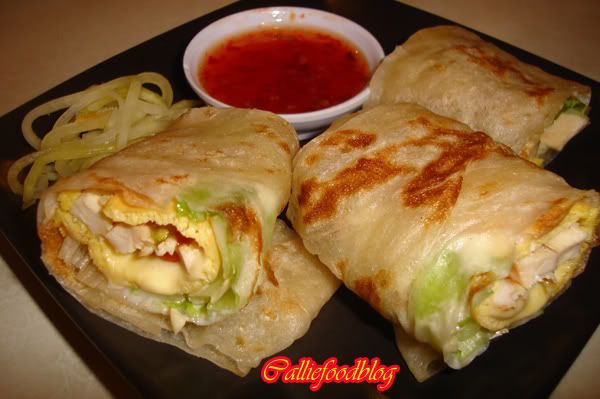 Cheesy Roti Canai Roll is something that I wish to try. Egg omelette with cheese, chicken meat and cucumber are all wrapped up with plain roti canai. Nice to eat either plain or with Thai chilly sauce. Price at RM5.90.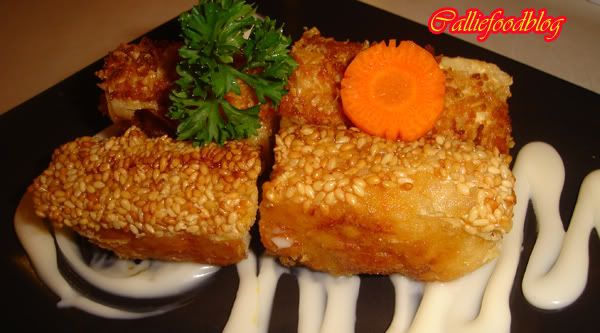 One would not deny if you are a banana lover. My daughter ordered this Bananarama. Just imagine banana and prawns coated with batter and sesame seed will turn out to be a likeable food. Tasty enhanced banana at RM5.90. No wonder, Hot Mama is so popular.

1 for the mother and 1 for the daughter. Read Bean Smoothies at RM4.50 (Left) and Mango Juice at RM4.90 (Left).
Restoran Hot Mama is situated at 4th Floor, Sungai Wang Plaza, Kuala Lumpur.
Kampung Boy City Gal
Babe In The City