Shopping in KL is tiring and wondering. As we were not good in KL food mapping, we landed up having lunch at Planet Hollywood. We miss the set lunch which could be our favourite. These are ala'carte set designed for Citibank Card Holders.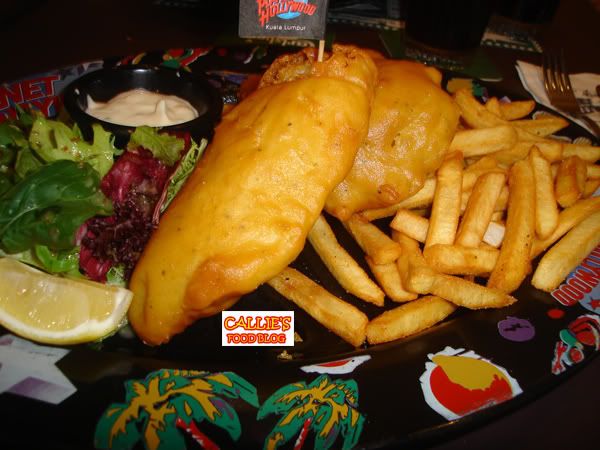 Big and heavy plates used to boost up your appetite. Izwan said it's his pleasure to serve us carrying heavy plates from the lower floor to the upper restaurant area. The lower floor restaurants staged Malaysian Rockers Performance by Awie, Search, Hattan, Ella and more.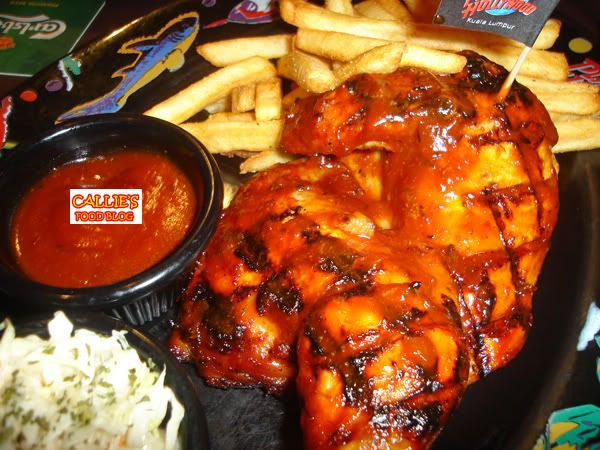 Only selected Menu for Citibank card holders' choice. BBQ Chicken, real great eater portion only at RM26.00

Fish and Chips at RM25.00 and after eating it you can be sure to skip dinner. Drinks about RM7.50 minimum with 5% GT and 10% SC.
So Citbank Card Holders, grab the benefits of 50% discount on Food Item. I did it, how about you? Citbank is now more geneorus to her card-members, no longer like the previous years' card image protection.