It was a rainy evening. We were thinking of staying around at Curve and look for some exclusive food rather that switching places for dinner. As most PJ food hunters prefers to walk about along the foodstreet and bazaar, we were in the crowd too. This area is usually crowded with shoppers and organisers promoting their products equipped with loud hi-end sound system to boost the week-end spirits at Curve. What a great idea, Curve Management!
We passed by The Apartment Cafe several times and have wondered what a plain but rare concepted Cafe. So this time, we tried as the Hostess at the entrance was too polite to invite us in. The 'imported Waiter' (foreigner) ushered us to a table of 4 pax, gave us a plain graphed menu clipped like what I did for my old recipes. We browsed through several times and we were kinda slow to decide what to order.

Duck Pasta @ RM27.90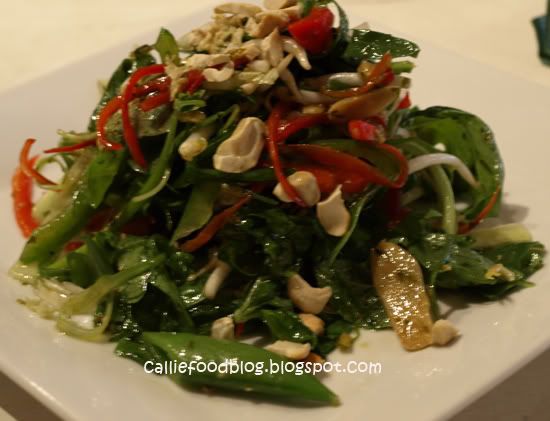 Bangkok Salad @ RM13.90.
Green Curry @ RM16.90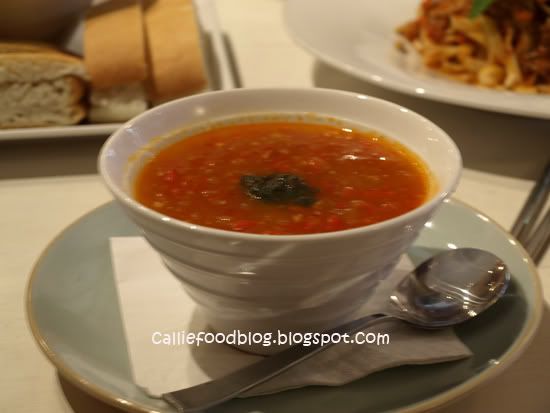 Tomato Soup @ RM9.90
Lamb Shank @ RM28.90
Nothing much to review on the food here as they were not as good as expected. The concept with different style of settings may be special for a dining experience. The staircase leading to the upper floor provides diners with Japanese sit-on-floor-concept. A small area like library with books displayed were part of their deco furnished well with lightings and ice-cream parlour.

Total bill spent was RM137.20 inclusive 5% Gov Tax and 10% SC. My children were grumbling that the price were expensive and 'taste no good'. I always tell them that we paid for the food, service, ambience and location, that's dining experience. Later, you either recommend your friends or stay quiet. The choice is yours.

Apartment, you need to improve your food taste and quality. You have got a nice location and your concept is rare (as I quoted). With such available set-up, your food speaks louder than words. Your customers will do the talking for you.